Trust me, I hear ya, brother. This whole coronavirus thing has sucked as far as the eye can see.

78% of the leaders in our industry anticipate that this pain-in-the-butt pandemic will impact leasing short term. 41% of those same smart people also expect a strain on resources as everyone bunkers in their homes. Furthermore, there's no existing "Managing your Apartment Amidst a Global Shutdown for Dummies" book, not to the best of my knowledge, anyway. And then there's the fact this virus has, in all seriousness, threatened the safety of… well, a great number of people.

I'm pretty sure that a psych class I took in high school or something told me that it's healthy and important to feel things out, at least for a while. After all, it's fully appropriate to acknowledge that the state of things is somewhere on the opposite side of wherever fun and pleasant are hanging out. What you decide to do after working through that, however, is what's going to prevent us from wading around in our couch stank for any longer than we have to. While you grab your bootstraps and figure out where you last placed your elbow grease, let me tell you this: there's hope out there… and her name is technology.
Welcome to my crib: VR/AR style
Not to brag, but us multifamily people are better equipped than most when it comes to using technology in the workplace. Heck, we've been sending automated emails and digitizing rent payments before it was even cool. No big deal. Then, social distancing became a thing. Joke's on us now, guys. Turns out it's actually kinda awkward to give a tour of your property when you can't physically interact with other human beings.

Really, this doesn't sound like a problem someone with general smartphone smarts couldn't figure out, right? Easier said than done. Kerry Kirby, CEO of 365 Connect, spilled the tea as to why the most popular technology-based leasing attempts are actually kinda the worst.
Model Videos: While taking footage of your vacant unit gives prospects easy access to visuals on your site, $20 says they're still going to want to check the view from their bedroom window, figure out how close they are to pool, and see just how many "live, laugh, love" signs they'll be able to fit on the kitchen wall.
Skype and Zoom: People aren't really interested in downloading apps and software. That sounds like a lot of work. Plus, dealing with calling IDs seems to be a turn off.
FaceTime Tours: Let's start with the fact that only 45% of the market owns iPhones. Moreover, Kirby pointed out that, because Facetime requires the exchange of personal phone numbers, some leasing agents are getting delightful calls in the middle of the night from people they gave tours to… *mic drop*.
On that awkward note, take a look at what is working: virtual and augmented reality.
Virtual reality (VR) lets you slap on a pair of goggles that alter your entire surroundings. You're immersed in a visual reality that's completely separate from your actual physical location — like what our candle-blowy-outy guy is showing us.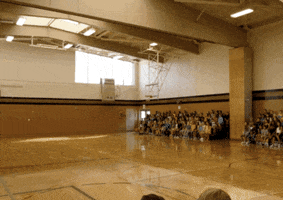 Augmented reality (AR), meanwhile, enhances what you're already looking at. That there whale you see shows the point of view of a person looking through a device that enabled them to create an AR visual effect. They are currently looking at a gym. The whale is not actually there.
If you really want to talk savvy, there's something to be said about the new iPad's LiDAR capabilities that make VR even more perspectively accurate. Besides the fact that these technologies can help offer ridiculously life-like walk through experiences, VR also helps monitor properties under construction in a social distancing compliant way. Using VR allows you to both view your upcoming property and get rid of transportation costs. Oh, and before I forget, advertising VR unit tours sparks extra interest in properties, thanks to those who are simply excited about the tech itself, and results in a surprisingly high leasing conversion rate. Don't try to tell me you don't like the sounds of that.
Let tech do the talking
Words of affirmation, or communication in general, is everybody's love language when stuck in the middle of worldwide panic. Why else do you think you're sitting here reading this article about hope? Gotcha. Anyway, can we all agree that if it weren't for technology, we'd have one heck of a communication cluster mess on our hands given the sudden illegalization of human contact? With basic tech, you can say a whole lot of stuff in not a lot of time. That being said, situations like this require that you actually talk well. Behold, I present to you the 5 COVID Communication Commandments. (Yes, yes I do think that's a fun title).

DO cover important property information. I'm talking temporary policy changes, event cancelations, amenity alterations, and property updates. 81% of managers have already used basic technology (emails and texts) to convey this stuff. 100% or nothing. Let's go.
DO NOT create your own medical advice. You are a property manager who knows your property better than anyone else. You are not a doctor. Okay, maybe there are some weird instances where I'm wrong on that. Even so, direct residents to government and medical professional guidelines. Uniformity of information matters, which leads me to my next point.
DO NOT use more than one source of communication. Patricia Hutchinson, board member of the NAA and President of Mission Rock Residential, has a lot to say on this. In a recent webinar, she explained that managing one form of communication is necessary in order to get rid of resident confusion. Pick one mode of communication. Uno. Make communication on said platform clear and thorough.
DO require rent credit requests in writing. Per Barry Blanton, Chief Problem Solver and Principal at Blanton Turner, have residents write their requests when asking for help with rent. Doing so, through email for example, best nails down the details of the situation. Follow up by asking for specifics on all other options they've tried. Make a short-term agreement in writing and reevaluate as the situation changes.
DO yourself a favor and look at resident communication platforms. You know what makes all of this communication, even with technology, a whole lot easier? Having someone else organize it for you. All the important stuff your residents ought to know, even beyond COVID-19, can be seamlessly communicated. LittleBird, Henri, and Livly can all help you out. Work smarter, not harder.

Moral of the story is this: Before you freak out, know that basic technology gives you the communication tools you need. You just gotta follow a few principles so you get the most out of these tools. And finally, if you really want to stay on top of this situation and lighten your load, invest in a resident communication platform. Capiche?
Robots, obviously
This is some Back to the Future level stuff right here. Technology experts are looking for any and every way to fill new gaps in service caused by social distancing. Chis Moehle, managing director of The Robotics Hub, is interested in helping out distribution for our industry. According to this guy, new robotic technologies are looking to handle repetitive tasks, thus decreasing human virus exposure and spread.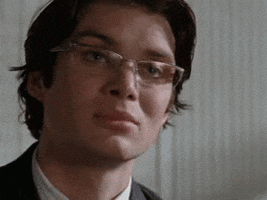 Robots can also lend a little hope to the leasing business. Remember our discussion on the awkward shortcomings of various video platforms? 365 Connect is all over it. The previously mentioned CEO, Kerry Kirby, just released word of the company's newest innovation: Digi.Lease. Kirby explained in a recent interview that 365 Connect
had Digi.Lease in the works for a while, but recently fast-tracked the project to help the multifamily industry as soon as possible. As an AI leasing assistant with lead grabbing, tour scheduling, and livestream video (between agents and their prospects) capabilities, this lil' guy is designed to make all leasing operations possible despite social distancing. Think WALL-E meets HGTV's House Hunters. Do prospects need to download an app? Nope. Handle logins? Nah. Stick with pre-recorded footage? Negative. Get your agent's number so they can call in the wee hours of the night? Hahahaha, no.
While I know this doesn't fix the state of things, take a breather knowing that technology is not only existing to help you, but constantly improving to make your life easier— even when crap isn't hitting the fan. With VR, the Communication Commandments, and robots in mind, my challenge to you is this: be proactive about finding tech that fits your needs. This article isn't the first time you heard about VR. Resident communication platforms aren't unheard of. Even 365 Connect stated Digi.Lease was slowly developing until this virus encouraged them to expedite their efforts. Ladies and gentlemen, your tech desires have been out there. What stopped you? For the sake of your rentidents' enjoyment and your sanity, brew a steaming cup of motivation and figure out how tech can improve your property.
I don't want to see you come out of quarantine until you have a technological plan in place that can both make your everyday operations smoother and fortify your property against the next global disaster.

Not to get all Shia LaBeouf on you, but just do it.